The Bluestacks Windows emulator is designed to enable Android apps to work on Personal Computers running on either Apple's macOS or Microsoft Windows. Bluestacks supports a wide range of Android Apps such as education, technology, entertainment, Games, and all other kinds of Apps.
Today, I am going to show how to download and install the Bluestacks App Player Android emulator on your Windows 10, Windows 7, or an older version without any errors. You must know how to install Bluestacks without getting any graphic card or malware issues.
Before that, let me tell you the pros and cons of the Bluestacks App Player.
Pros of Bluestacks App Player
Bluestacks is the fastest Android emulator available for both Windows 10 and Macbooks.
Bluestacks has over 1 million-plus games available and almost all of the Android Apps.
Bluestacks is trusted and used by millions of people, including myself.
The developers are always fixing the bugs with consistent updates.
Its one of the oldest emulators that means it is trustable and safe to use.
They always update the Android OS as soon as Google releases the new Android version. This allows us to use the latest version of Android OS in our Windows 10 PCs or Laptops.
The User Interface is fantastic and easy to use.
Playing games and using Android Apps is like a walk in the park.
Even amateur computer users can operate it within no time.
Bluestacks is available in multiple languages, and also it has an inbuilt translator. What that means is when you are playing any game in English or any other language, Bluestacks will translate it to your preferred language.
Cons of Bluestacks Emulator
Bluestacks Android emulator doesn't work with many old Laptops and Computers.
It doesn't let you install if you don't have the latest graphic card drivers on your computer.
It slows down many Windows 10 and Windows 7 laptops significantly because it needs a lot of RAM and processing power to run smoothly.
Bluestacks is not exactly free; It comes with a catch. To keep using Bluestacks emulator for free on PC or Mac, Users must install 2 or more Android Games every day. It kind of sucks and I hate this thing about Bluestacks App Player.
It takes a lot of time to start up.
Now, It's time to download the Bluestacks on your computer.
Bluestacks Download For Windows 10/7 PC/Laptop
You this the link to download bluestacks for Windows 10/7/8. The link will open in a new tab, go to that webpage and download Bluestacks for free.
Once you've finished downloading the Bluestacks Installer file, go to the download folder and double click on the BluestacksInstaller.Exe file.
You will see Window popping showing the Bluestacks installation progress.
Note: It is a not complete offline software so, you should have a working internet connection to download and install Bluestacks completely.
If you encounter any problems while installing the Bluestacks software, then do let us know in the comments section below. We will be happy to assist you.
Important Note: Sometimes, while installing the Bluestacks App player, some Antivirus software will not allow installation, thinking that it is a malware. So, disable your Antivirus for a few minutes. You can enable your Antivirus after you complete the installation process.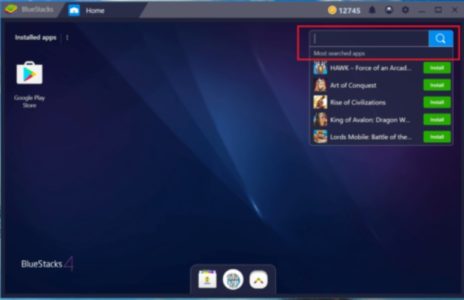 | Name | Bluestacks App Player |
| --- | --- |
| Platforms | Windows 10, Windows 8, Windows 7, Windows 8.1 |
| Price | Free |
| Developer | Bluestacks Systems Inc., |
| Recent Update | March 25th, 2020 |
| Category | Emulators |
Download Bluestacks 2 or Older Version
The current Bluestacks version is Bluestacks 4. It is much faster the older versions of Bluestack, but there's a catch. That is, the new version requires more RAM and takes more space.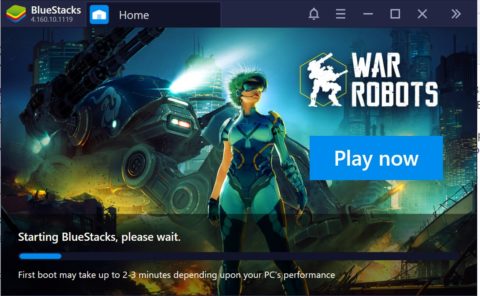 You can use Bluestacks to play Games like PubG Mobile, Call of Duty mobile, Fifa 2020, Subway Surfers, and all other famous Android games. It is a fantastic feeling to play all those mobile games on a big screen.
Do let us know whats your purpose of installing Bluestacks on PC.
That's why some people would want to download the older version of Bluestacks, which is Bluestacks 2 or even Bluestacks earlier versions like Bluestacks Beta or Bluestacks. So, I am giving you these older version download links.
Download Bluestacks 1 for PC
Bluestacks is an Android emulator that lets you emulate the Android OS on your Windows computers and as well as Mac OS devices. This means you can use any Android Application on your PC or Desktop. Bluestacks is not available for Linux distributions at the moment.
I hope this article has helped you guys. If you need any more assistance, do not hesitate to contact us. Please do share this with friends on social media.